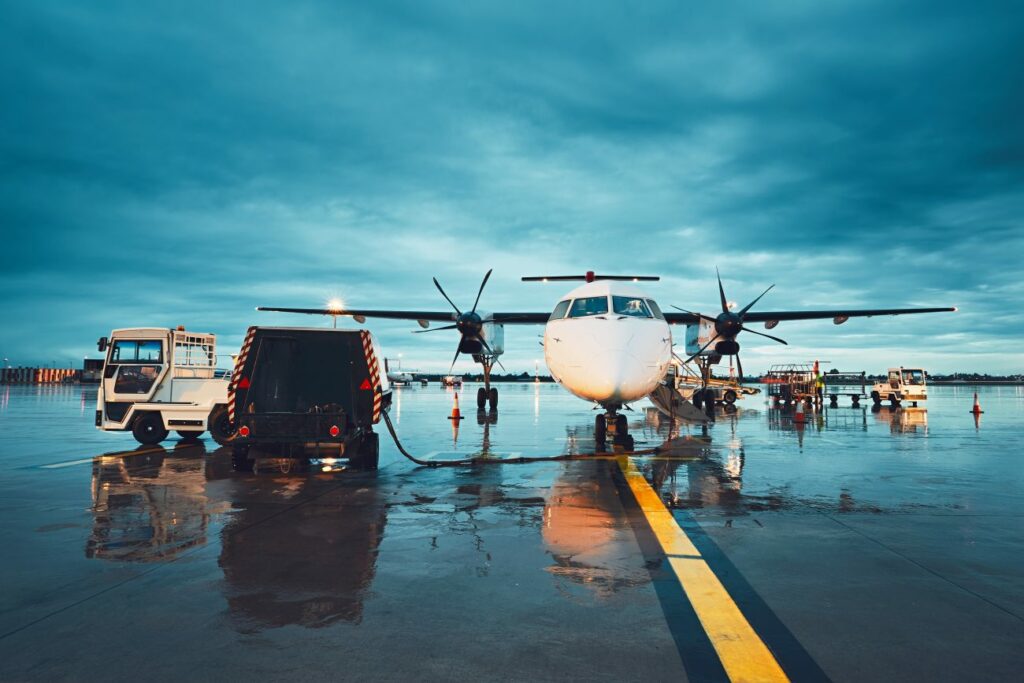 It is 11am and your English customer has just requested delivery of several pallets of parts for this evening. Without these, the whole nightshift will be disrupted due to shortage of material, which would mean a huge financial loss for a premium car manufacturer. But not if you use our air charter service!
It has never happened to us before…
How could it happen despite your fine-tuned logistics and production process? Could be that the parts previously delivered on time had an incorrect part number. Or that they failed the quality control. Or even that you had a delay in production due to supply issues and the parts are yet to be delivered. Either way, the result is the same.
Immediately dispatch an express van…
Such a situation can only be solved by the immediate dispatch of an express van. We agree, provided the van heads to the nearest airport. We will select the most suitable airport and airplane based on the size of your shipment and current availability.
How long does a charter take ?
Due to a generally improving economic situation, the demand for air charter transport is increasing. Therefore the availability of suitable planes may at times be very low. Another important consideration is the time needed to relocate the airplane to the appropriate airport, if applicable. This typically takes a few hours which are used for packing the shipment and delivering it to the airport.
At a larger airport, such as Prague, you should also allow at least 90 minutes between delivery and departure. During this time, the shipment is loaded onto the plane which then awaits departure permission from the control tower. The flight itself takes around three hours. Within an hour of arrival, the shipment is again loaded in an express van and on its way to its destination.
By adding up all the transport stages, we come to a total shipping time of around 8 hours door to door.
We understand the imortance of the situation
Due to our focus on only the fastest solutions, we appreciate how important a timely delivery is for you. We actively track your shipment throughout the transport journey and provide you with updates after each stage. This way, you and your clients remain informed about the current status and expected delivery time.